Corporate Team Building We Help Create Rockstar Employees
SEAL Team Physical Training helps motivate and teach employees to work together as a team, communicate, and be more effective.
Our team program is tough. We challenge the team as a whole to hone their ideas around what it means to succeed. We know that teams are strengthened and leaders developed under shared challenges. Comfort zones are left behind as the team rallies around shared adversity and goals.
Our training program outcomes are designed to improve team problem-solving, cooperation, positive risk taking, leadership, trust, morale, enhanced performance, and collaborative functioning.
Request Info
How It Works
Our team can deploy to your location or we can arrange a location elsewhere. Your choice. We bring all the training gear and official SEAL Team Physical Training t-shirts. You bring your team.
Programs that deliver results
Training is designed to engage team members at a level they can individually handle. Everyone is included and valued, which is part of the process. We have one-day or multi-day programs. Call us to talk about the problems you hope our training will solve.
Give your team the edge to come together with power and purpose to advance the organization.
Park Workout
Former U.S. Navy SEAL, John McGuire surveying the team.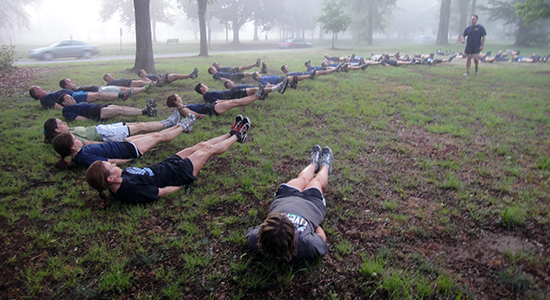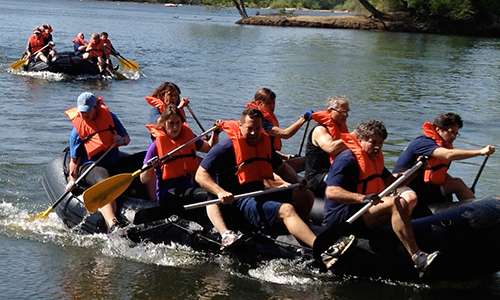 Team Paddling
Corporate team building on the Potomac river.
Contact SEAL Team Physical Training to discuss corporate team building and learn more about scheduling former U.S. Navy SEAL, John McGuire to meet with your employees.
Request Info